Every day we see dozens of images on-line of pets who are in desperate situations, usually through no fault of their own. There are a miriad of reasons why pets find themselves needing a new home – puppy farms, greyhound racing, horse racing, jumps racing, domestic violence, lack of pet friendly rental options, changed circumstances of owners, lost pets, cruelty, lack of understanding around what responsibilities go with looking after a living, breathing, sentient being with physical and emotion needs.  And the list goes on.
It's hard to comprehend that in the 21st century, every day council pounds and shelters kill otherwise healthy and re-homable animals.   And don't get me started on the huge numbers of greyhounds who are killed every year when they are no longer needed by the racing industry.
There are of course some 'no-kill shelters' and many breed specific rescue groups who put in a great deal of effort to get these pets ready for a new home.  Some can be adopted by new families straight away, but some need to be cared for and loved in a foster home before they are ready for their new life.
I spoke to Kerrie, a very dedicated volunteer foster carer and and an amazing career carer for Lonely Pets Club about her experience with foster caring.
"My husband and I have been fostering animals for over four years now and in that time we have had over a hundred pets come and stay with us for a period of time. We have had dogs and cats, puppies and kittens, but really now I think if you are willing you can foster almost any type of animal.
Since we started I have noticed a marked increase in people who own rescue animals and I am always so pleased to care for a rescue pet family through my work at Lonely Pets Club.  Unfortunately there hasn't really been a big decrease in animals requiring rescue, mainly cats and kittens, and so there is a bigger need for foster carers more than ever."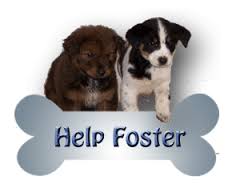 Kerrie explained how she first became a foster carer.
"We started fostering after we adopted our first dog Frank, and I was so appreciative to his foster parents for giving him an amazing start to life, and giving us the most perfect little dog. I thought there would be so many people fostering and so I put in my application half expecting it to be dismissed or put on file somewhere. Within minutes of receiving our application we were asked if we would foster our first pup, Poppy, who along with her 11 siblings and mother dog were surrendered to a rural pound over the Christmas break. There was no ranger to work the holiday period and so all animals in the pound were to be euthanized unless they found rescue. Poppy came to us and along with the help of our dog Frank, we gave her her first home before her forever home. Since then we haven't stopped, having at least one foster in our home ever since, most times we have many more.
Some of our fosters require more attention and commitment than others, mother cats who have stayed with us for 8-9 months before finding their forever home because people prefer kittens. Others, like the three puppies we have at the moment are orphaned or bottle fed babies who require around the clock care and stay with us until they are old enough to be re-homed."
A comment you often hear from people who love pets is that they'd love to foster but say they couldn't let them go.  Well, I am one of those people.  My husband and I have 'foster-failed' the only 3 foster greyhounds we've had.  Of course we've never regretted it, and foster-fail is not a bad thing in itself because we've been able to give those 3 dogs a wonderful new life and they have greatly enriched ours.
But I wanted to know how Kerrie manages to resist adopting all the pets she fosters (apart from the fact she'd need a much bigger house!)
"People always assume the hardest part of fostering is letting them go, and many people will give this as the reason to not foster. In fact this is my very favourite part – the moment when you see an animal that was once unwell, scared or unloved find a home where they will be safe and loved forever. That is the moment you cherish and look back on. And before too long there is another animal who needs a safe home and a warm bed for a little while to take their place. I still get regular updates from many of my foster animals' new families and they send photos of them. I hold them all in my heart forever and remember every one. But knowing they are in a home where they are being spoilt and adored is the best feeling and every animal deserves that."
What a wonderful way to look at how fostering is helping so many pets and a great insight into what a foster carer also gets out of helping these beautiful souls in need.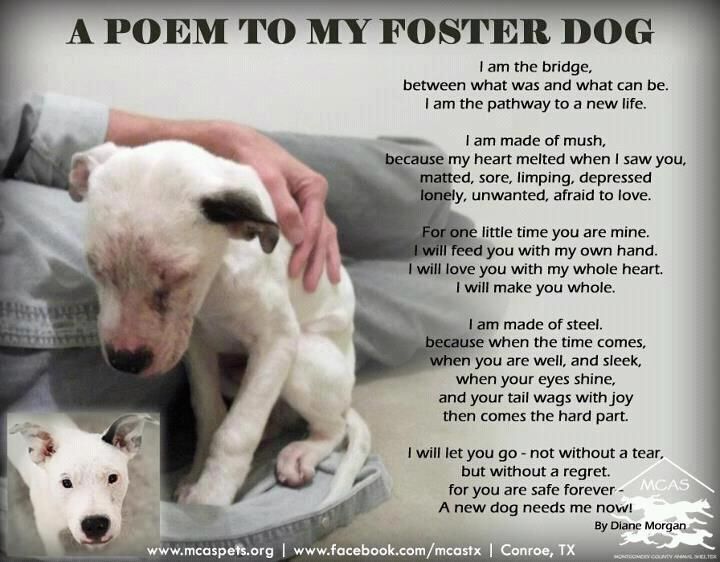 To provide a balanced view of what being a furry foster carer entails, I asked Kerrie if there is any downside.
"The difficulties are probably the emotional and financial costs that you incur as a carer. Most people don't realise that the cost of adoption only covers the medical costs of de-sexing, vaccination and microchipping. These costs are kept as low as possible to encourage more animals to be saved, but that means all the cost of food, bedding, cleaning, medications etc fall back on the rescue group and in many cases the foster carer. Most rescue groups are privately run charities and receive hardly any, often non at all, government funding, so it falls on its supporters to cover the extra costs."
Kerrie  offered some great suggestions for what people can do to help – even if they are not in a position to actually provide a foster home.
"I would urge any one who can't foster themselves to buy a sausage next time you see people at Bunnings raising funds for animal rescue, or donate old towels, cat carriers or food to rescue groups, as these things will go along way to helping those people who can foster.
If you do want to start fostering, I would suggest contacting a small rescue group and asking them how you can help. Many foster carers might need respite or help whilst they have a small holiday, so you could take on a short stay foster and give a well earned break to another carer. As a carer you have the ability to set your own parameters to what you can handle or take on and you will only be required to do what you can. Having your own pets does not mean you can't foster. In fact being able to socialise a foster pet with another animal can be seriously beneficial. Rescue animals come in all shapes and sizes and all will generally need somewhere to feel safe before they are re-homed. There are always many more animals than foster carers out there and every foster home means one more safe soul."
I'd like to thank Kerrie for taking the time out of her busy personal and professional caring schedule to provide a fantastic insight into what is involved in foster caring.  I hope it has made you think about how you might also be able to help some pets be ready for their forever home, and have your life changed in a wonderful way!
Kylie
Lonely Pets Club Blogger and passionate greyhound advocate (and 'failed' foster carer).
Below is just a small list of some rescue groups you can contact if you would like to offer your time as a foster carer – all rescue groups are in desperate need of people to assist them – do a bit of searching on line for one near you.